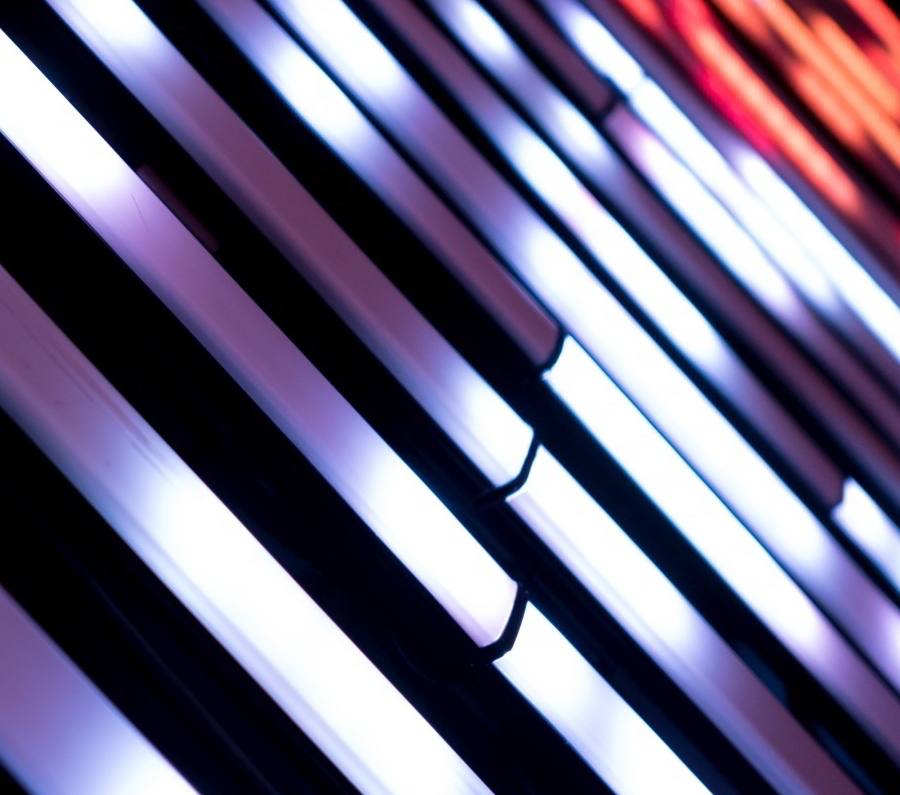 The LEDBLADE system was developed by Hungary's leading visual technology service provider Visualpower Ltd. based on 20+ years of professional experience. How it all began, well that's a funny story:
Back in early 2014 a sales manager at Visualpower Ltd. held a presentation to his client for their upcoming annual event. The client was asking of something they hadn't seen before. So, a completely new design was created with full of projection and LED screens all over the place. And here comes the twist: all this was placed in a semi-industrial layer scaffolding system, where every horizontal and vertical part of the structure was "highlighted" by a led stripe integrated with the whole video content. Our client, the agency was crazy about this idea. As you can imagine, so was end user who said: OK this is something new, we'd love to have it, let's do this!
At that point we realised that we had about 6-7 months to get a solution for something that just had been sold. So we started developing this new product and step by step we reached the desired shape and created the know-how to serve exactly what our client wanted. As a result, this new visual asset became popular rapidly. In order to fulfill the growing demands LEDBLADE Ltd. was formed. The CE certified mass production of the LEDBLADE system started in 2017. As of today LEDBLADE is present in 19 countries on 4 continents.
<! ========= Cool Timeline Free 2.7 =========>